Introducing the Knowtworthy Closed Beta! 🎉
Today we are thrilled to announce that Knowtworthy is officially going into closed Beta! Our team has worked very hard to get this release to you and we look forward to hearing your thoughts on the new platform and all of the changes we have made since the Alpha.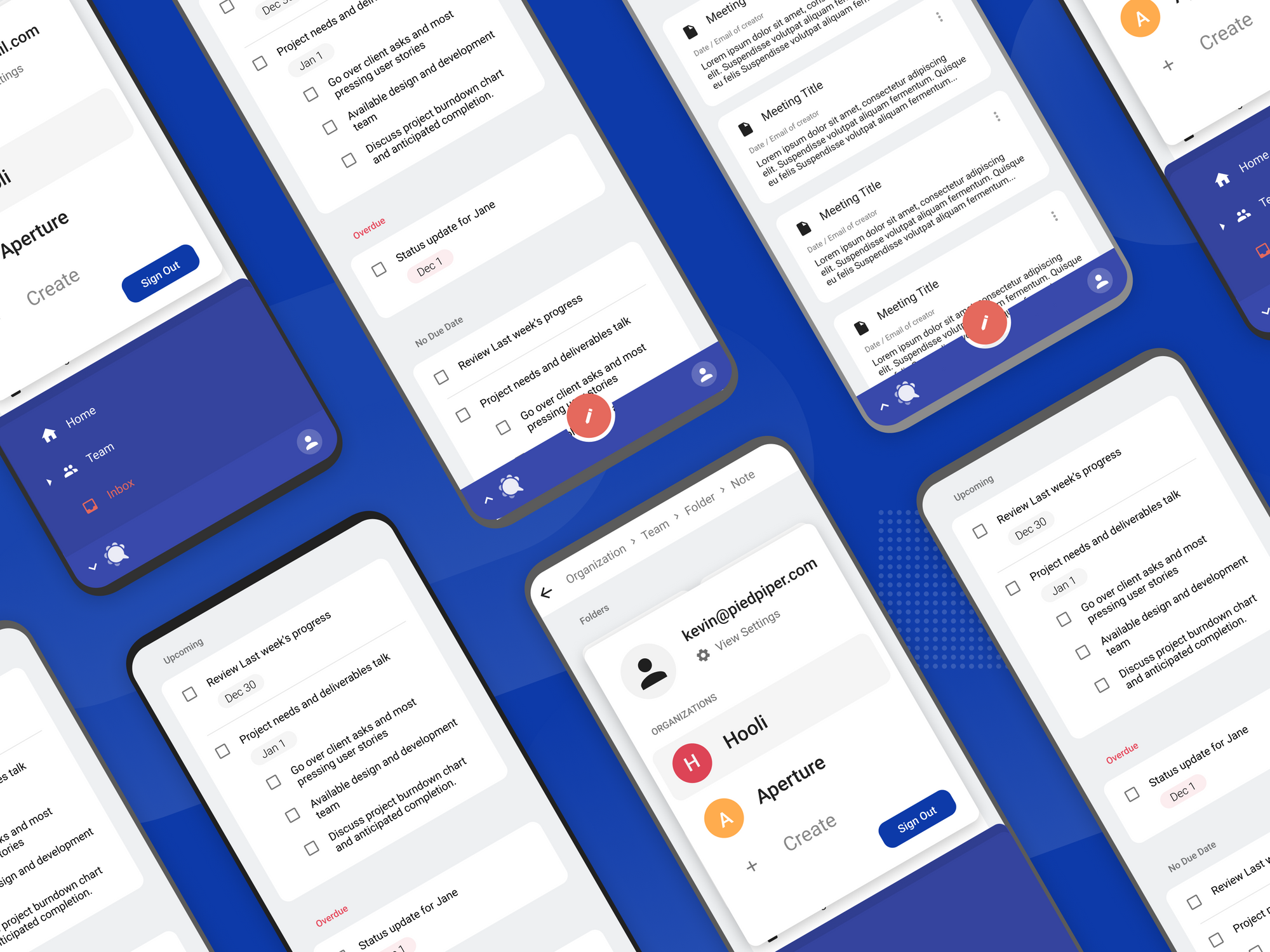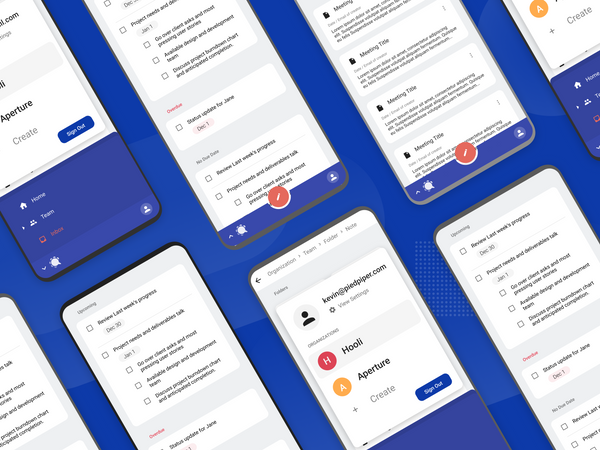 Today we are thrilled to announce that Knowtworthy is officially going into closed Beta! Our team has worked very hard to get this release to you and we look forward to hearing your thoughts on the new platform and all of the changes we have made since the Alpha.
You can request access to the Beta here. As soon as your request is approved, you will get full access to all of Knowtworthy's features - free of charge. Please note, that if you already have a Knowtworthy account from testing our Alpha version, your account is still valid and you can simply login to access all of the new features.
Also, if you have any questions, suggestions, thoughts, bugs, or ideas, please feel free to leave a post on our community page: https://community.knowtworthy.com/
Beta Release Highlights
Knowtworthy exists to make meetings better. And after conducting interviews with dozens of business professionals, we confirmed the obvious about why meetings suck: they feel unproductive and like a waste of time. We dug a little deeper to find that a lot of the unproductivity of meetings comes from lack of preparation or having nothing of substance to discuss. For example, how often have you attended a meeting that should have been an email? Furthermore, a lot of information is lost during meetings, either it isn't recorded in the first place, or it gets lost over time if you don't keep your minutes in a centralized place.
Based on this knowledge, we set out to build a platform that addressed all of these issues in an intuitive, but thorough, way. And with this Beta, we need your help and feedback to make the platform even better!
There are a few features in particular that we would love for you to try and let us know your thoughts on.
Voice Transcription in meetings
One of the most common complaints we heard from people trying to write minutes for a meeting, was that the conversation moved too quickly and they couldn't record everything they needed. So, in your minutes document you have the opportunity to turn on real-time transcription, that will be split up by speaker, so that you can better record important things that happened in the meeting, without stressing about whether or not you heard everything.
These transcripts are not stored anywhere and exist just for real-time note-taking support in order to protect the privacy of your meetings.
A Centralized Home for your Meetings
To address the problem of people's minutes being all over the place, we created a dashboard to keep everything in one centralized location. Here you can find your minutes documents separated out by your teams and organizations. We are interested to hear if you think that this is a good way to organize things, or perhaps another hierarchy would work best?
You can also use the side navigation menu (bottom navigation on mobile) to create new folders and minutes, and navigate between teams, your inbox, and your settings from anywhere in the app.
Instant Sharing with Coworkers
One of the biggest time-wasters of preparing for regular meetings is getting everyone in attendance on-board with a single agenda and sharing action items later. Having to email back and forth is a huge pain, which we address by making minutes documents instantly shareable between coworkers (or anyone else you might be having a meeting with). Simply click the share button in the top right of any meetings document, copy the link and send it over! You also have the option of emailing attendees with the link directly. Now, everyone on your team can see the agenda, action items, and meeting minutes update in real-time!
Real-Time Editing in our Meetings Documents.
On the note of real-time sharing, we would love to hear your thoughts about our collaborative minutes documents. Minutes shouldn't have to be a one-person job when anyone can add relevant information to the document before or during the meeting. We decided to make minutes update in real-time for all attendees to help make meetings as collaborative as they should be.
What's Next?
Weekly Releases
We are committed to building a great product that helps facilitate high-quality meetings. Especially while in Beta, you might discover bugs or have suggestions for us about the platform. We'll be working hard behind the scenes to implement your suggestions and keep making your experience better and better, the longer you use our platform. Should you have any questions, comments, issues, or bugs to report, please feel free to leave them on our community page: https://community.knowtworthy.com/ and we will address them as quickly as possible!
We will have weekly releases that will come into effect every Monday. You can follow us on twitter to stay up to date, as we will be posting our changelog there and on our blog.
Conferencing Software Integration
Given the current social-distancing circumstances that the world is facing, we are prioritizing the release of some conferencing software integrations, namely Zoom, Skype, and Webex. We are choosing these as they are currently among the most popular, but if you have any special requests then please let us know.
Communication Analysis
One of our most innovative features is our ability to send out communication analysis reports to users after meetings. We do this by using your voiceprint along with the meeting transcripts (should you choose to enable transcription for communication analysis) to bring you personalized, private, and objective reports about how you are performing in your meetings. Our goal is to reduce team friction and thereby increase meeting productivity in a novel, but effective, way.
Changelog
As mentioned, we made a lot of changes to our platform since our Alpha release, and we put some of the most significant ones below.
Major Changes
A complete overhaul of our design across all of our pages with a focus on keeping everything more consistent, user friendly, and beautiful.
Increased mobile-friendliness for accessing meetings while on the go.
A new onboarding experience to help users set up their account for the first time.
A new settings page that acts as a home for your organization and team settings, as well as a place where you can upload/re-record voice prints for greater accuracy in our transcription.
Real-time editing in meeting minutes now shows who else is writing in what part of the document.
The landing page has been rebuilt from the ground up to better illustrate Knowtworthy's main features and better incorporate our branding.
Bug Fixes
E-mail verification was added as well as an allowance for accounts created during the alpha to be verified upon first login to the beta.
A "Complete" section was added to the Inbox to allow users to see work that was done as well as uncheck boxes they may have accidentally checked.
Meeting sharing was added! This feature allows you to securely share meeting minutes with people in your teams and organization with a simple link.
You can also now share meeting minutes with anyone (even those without a Knowtworthy account) with a link that you send over slack, in an email, or attach to a calendar invite.
There is now a helpful icon in the inbox to tell you when it is empty. Some styling related to this graphic was altered for a better experience.
The account settings modal would occasionally double-scroll if you had many organizations and a long email address. This was rectified.
Long agenda items and action items used to overflow. But now they look all nice and pretty :) This issue was also resolved for long meeting names on the dashboard.
A button in the navigation menu responsible for the creation of new folders is now responsive depending on whether or not the nav menu is open or closed.
Some users would be anonymous in the meeting minute document when typing, even though they had IDs. Now only those without accounts who access meeting notes (through sharing) are anonymous.
When a user logs in, they would sometimes not be redirected to their primary organization. This was patched.

Thank you for tuning in! We will be back next week with our Weekly Release update!