Export your Meeting to a PDF.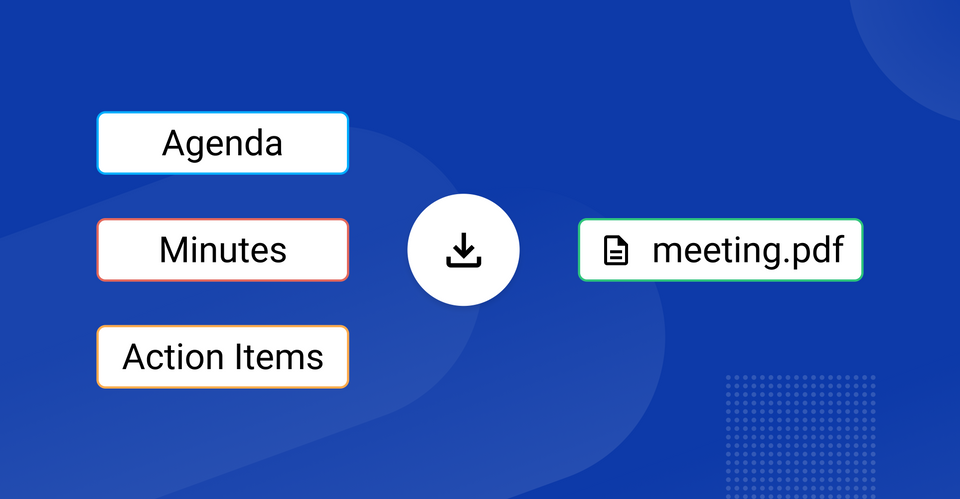 After a meeting, the agenda, action items, and minutes often need to be sent to third parties and/or archived for compliance reasons. Although Knowtworthy allows you to easily share your meeting minutes, sometimes a PDF printout of your meeting works best for your internal systems and partners. Knowtworthy has the option to export a copy of your meeting as a PDF right from our meeting editor.
---
What you will need:
Any Knowtworthy Plan and a created Team
A meeting with your Agenda, Action Items, and Minutes
---
Open the Meeting Details
To make a PDF of your meeting, open the meeting details next to the meeting title.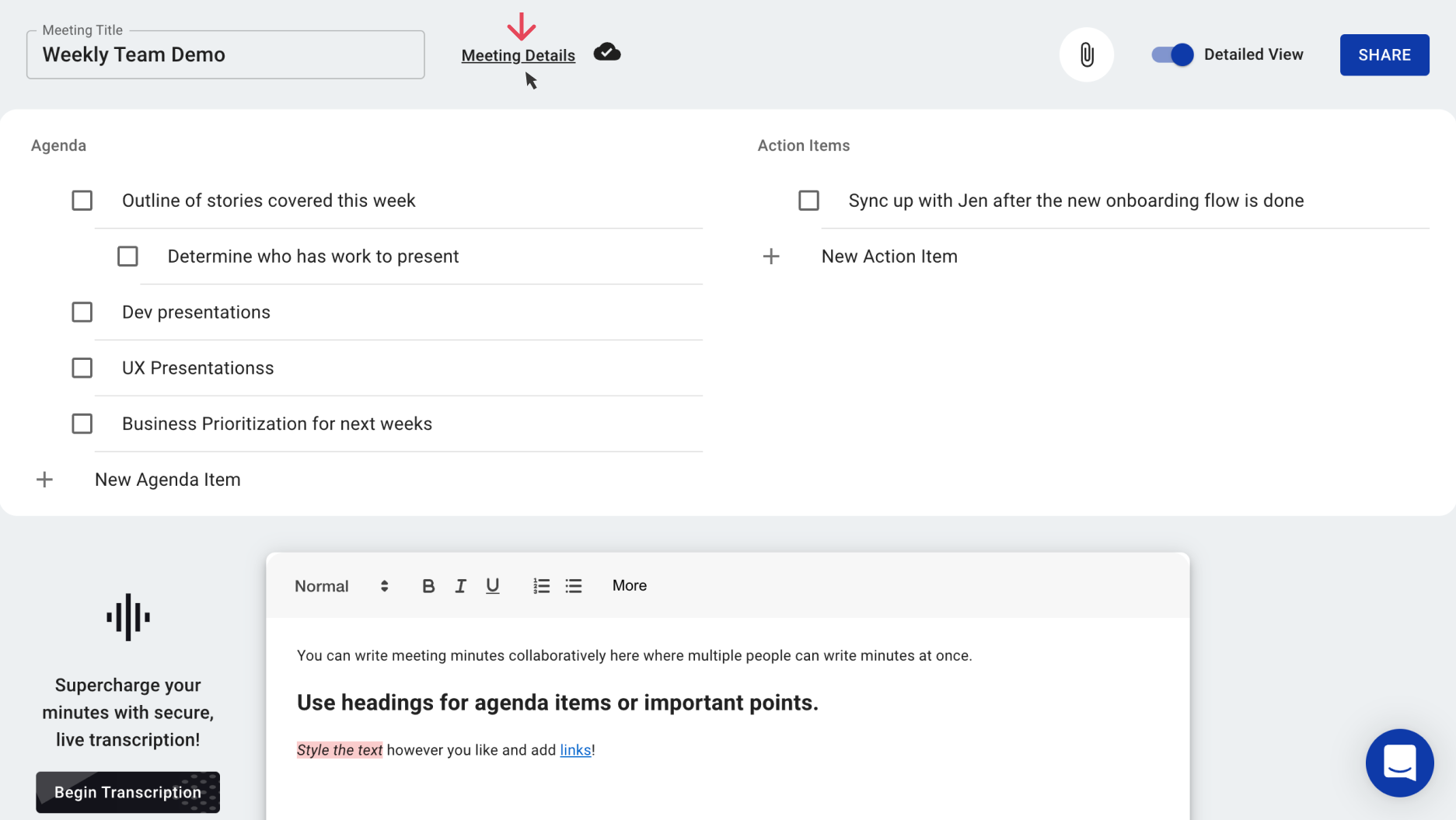 Next, jump down to the "Export" section and click "Download PDF".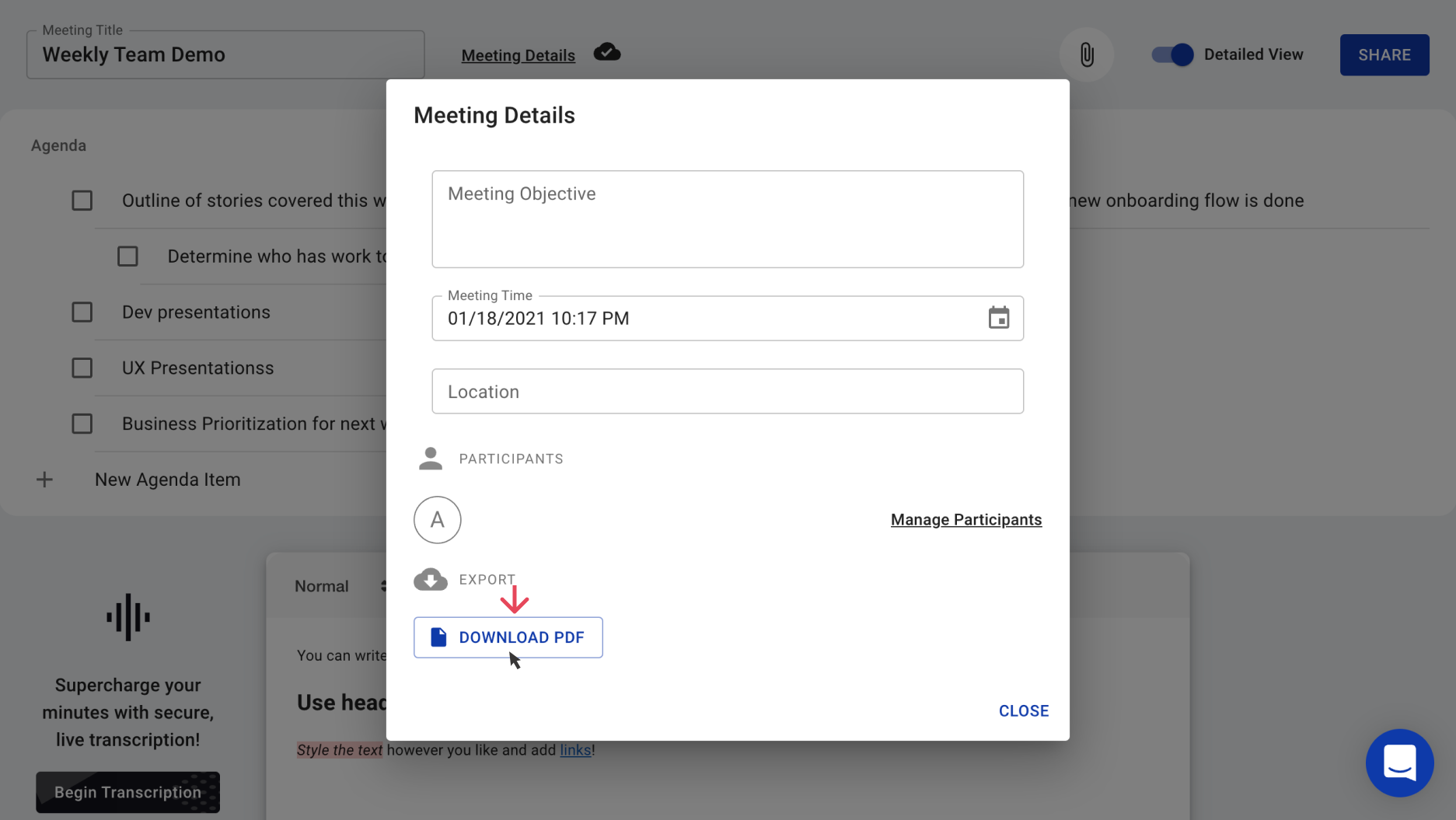 In a few seconds, a PDF of your meeting will automatically be downloaded to your computer.
Below, we have attached the PDF that the above meeting would provide when exported.
Note: Participants of the meeting can still edit the meeting document on Knowtworthy after you export your PDF. To get a new PDF with the edited minutes, repeat the process above for a new file.
Overall, the process to export your Knowtworthy meeting as a PDF is quick and painless.