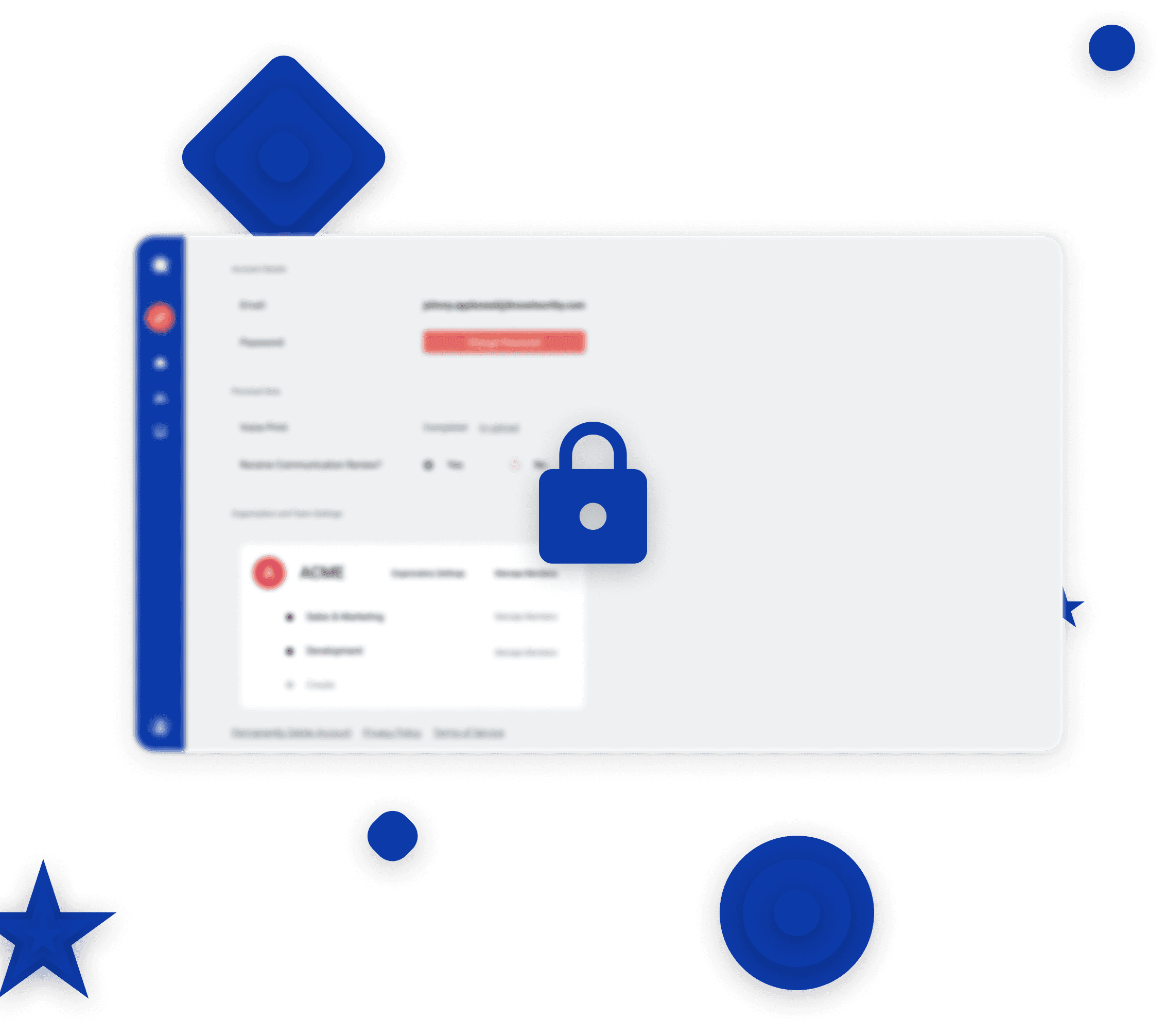 /05
Meeting Security
We understand the importance of data security for meeting information. As such, Knowtworthy is built with security constantly in mind. We follow industry security best practices, ensuring that your data stays safe at all times, through all transactions with the Knowtworthy software.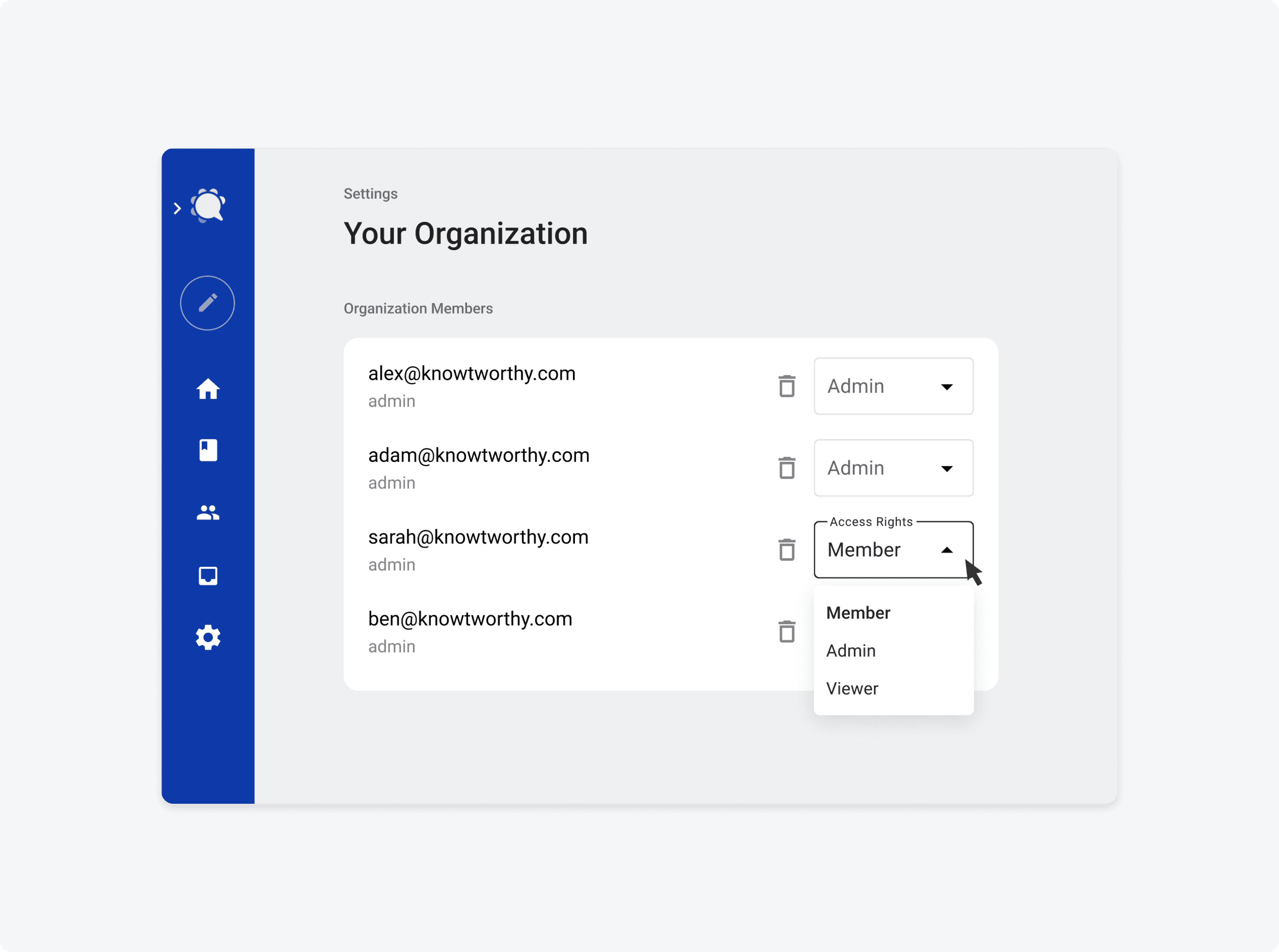 Manage Permissions with a Click
Knowtworthy supports rapidly evolving businesses, no matter the size. You can manage the permissions of members in your organization and get more granular by managing team member permissions as well. It's easy to make sure that your coworkers have the access they need while preserving the security of your meeting minutes.
Share Meetings Internally or Externally
Working collaboratively on agendas or minutes is critical to improving meeting productivity, so we made it easy to share your meetings while keeping them secure. With Knowtworthy, meetings created under your team will automatically be visible to the relevant coworkers, but you always have the power to share meetings externally to people without a Knowtworthy account - should the need arise.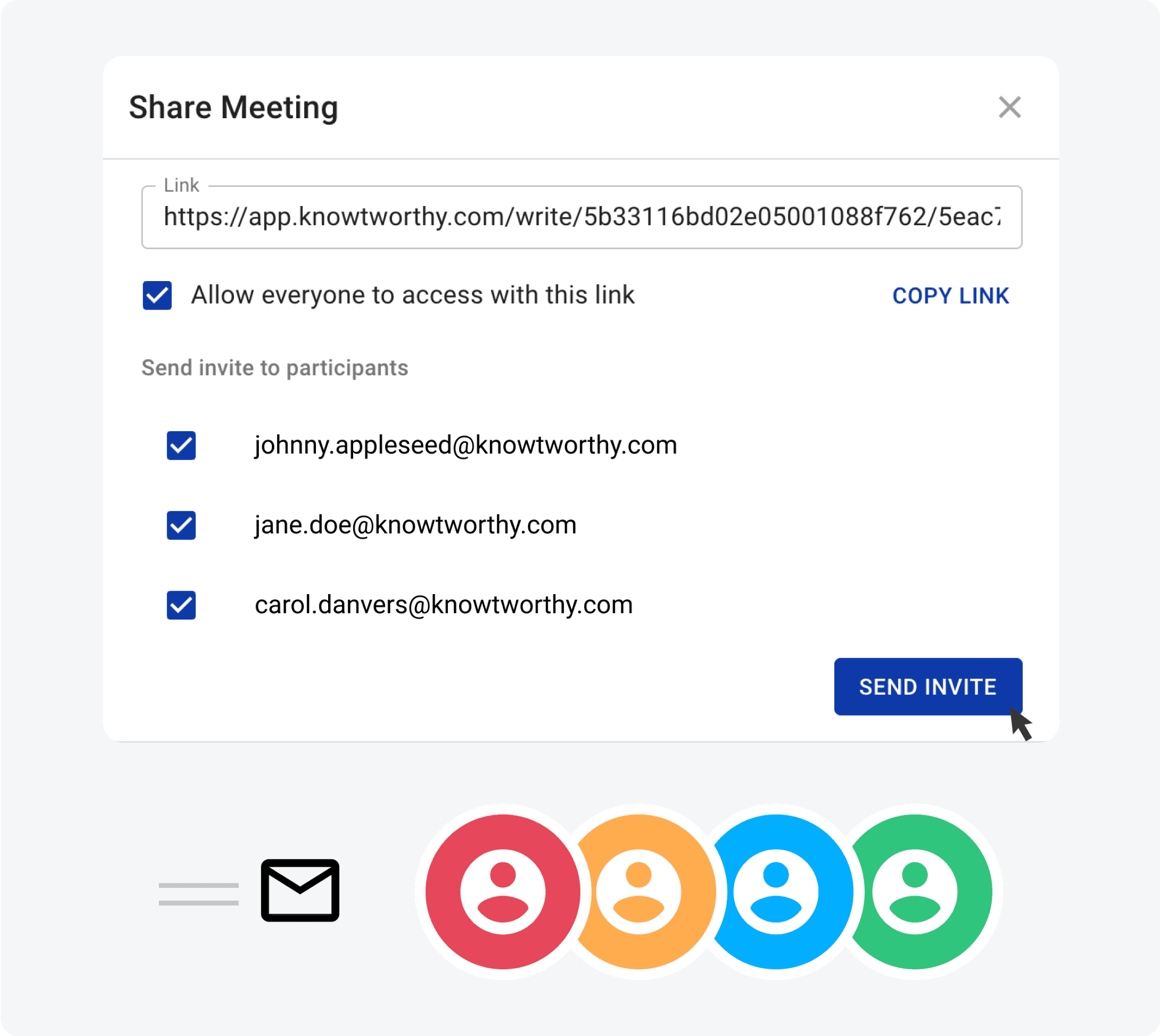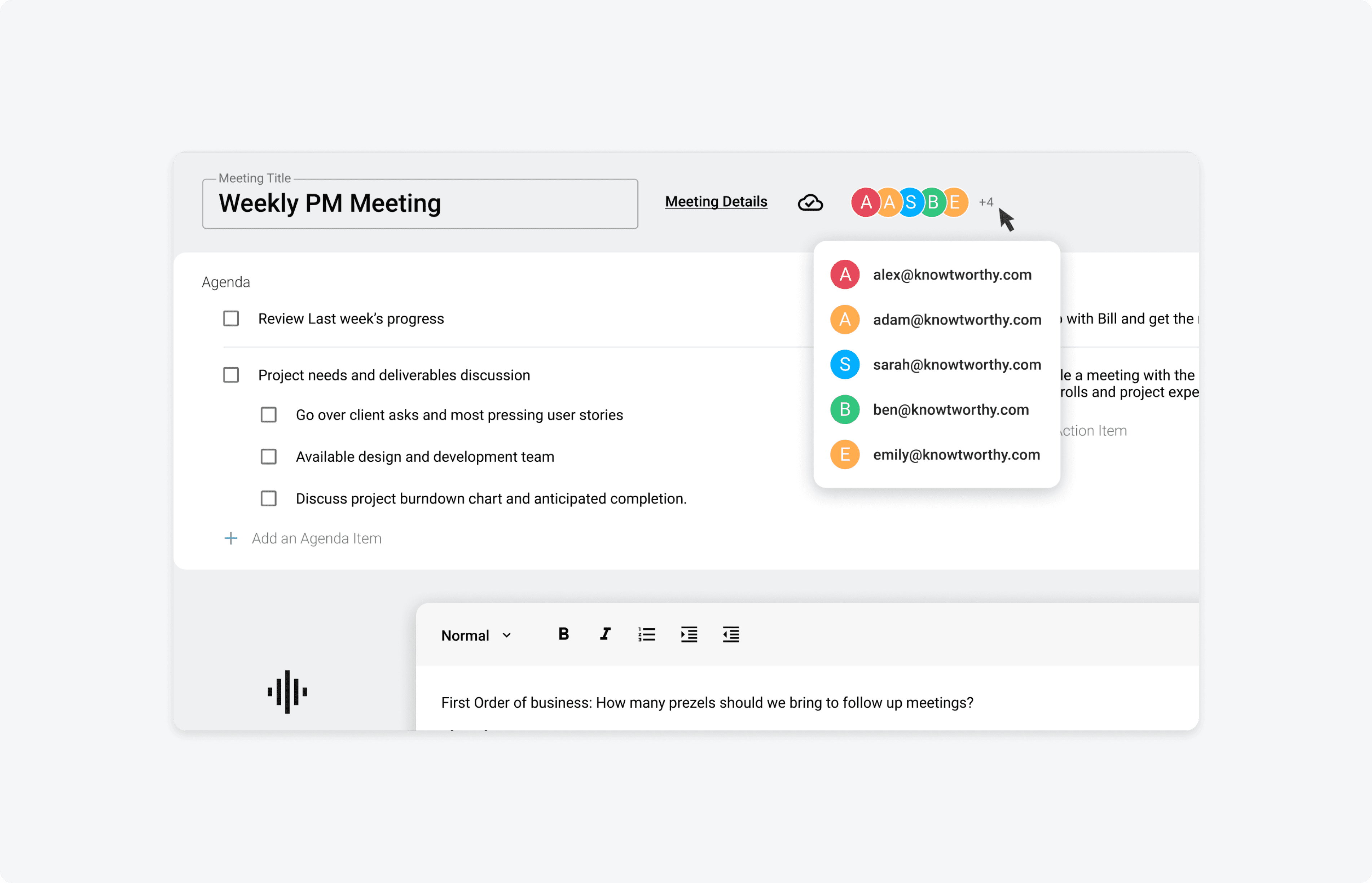 Monitor Access
Knowtworthy gives you the ability to see - in real time - who is accessing your meetings right from the minutes document itself. At the top of every document you can see who else is on the document with you and manage permissions accordingly.
Make the transition to better meetings simple.
Changing productivity software can be hard, but we've made getting set up incredibly easy with our guides and tools. Take a look at how you can make your next meeting the most productive one you've had.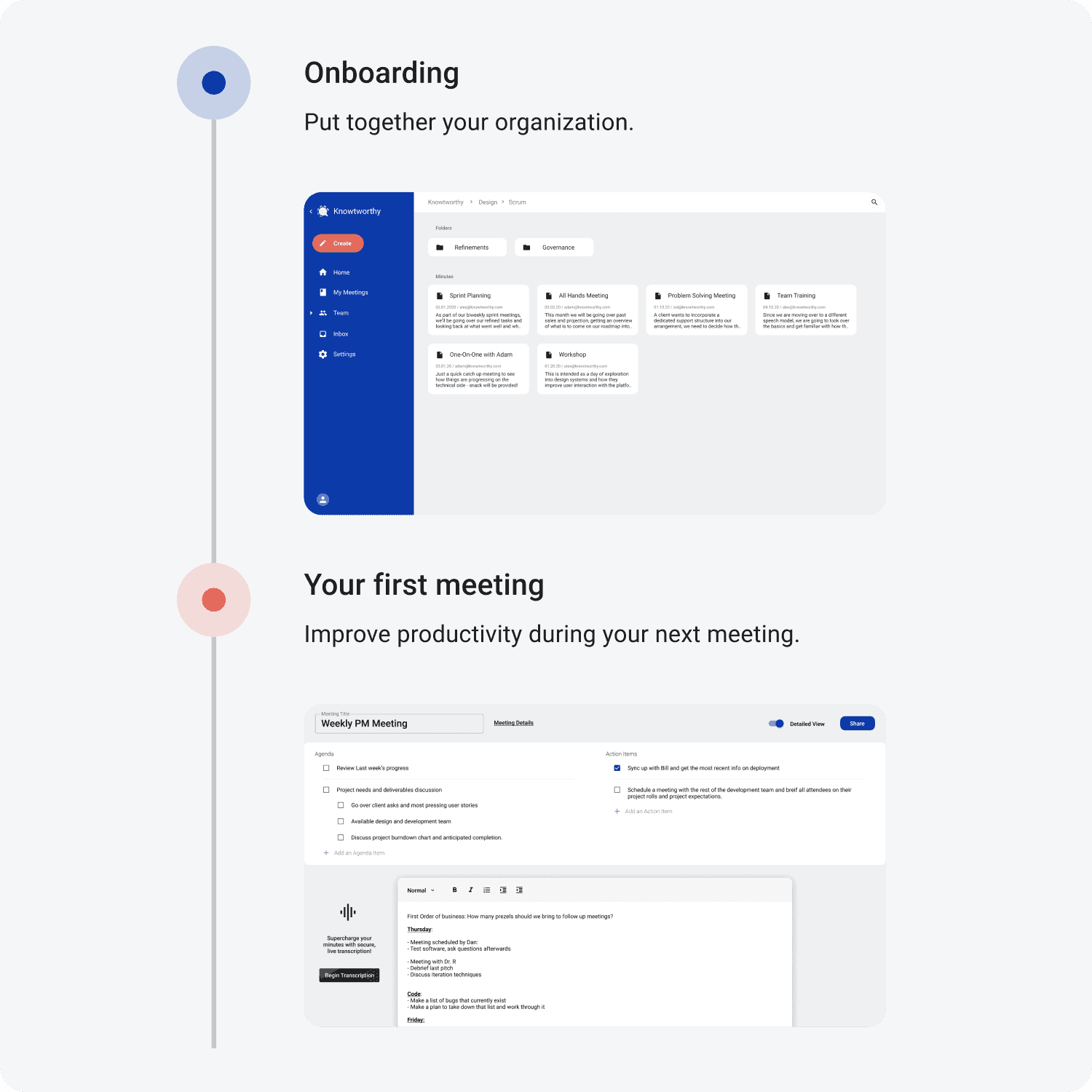 Learn with our Tutorials
Getting started with Knowtworthy is free and we have a number of guides written up to help you make the most out of the software. Take a look and see how to get up and running as quickly as possible along with numerous other guides getting updated regularly as we release more features!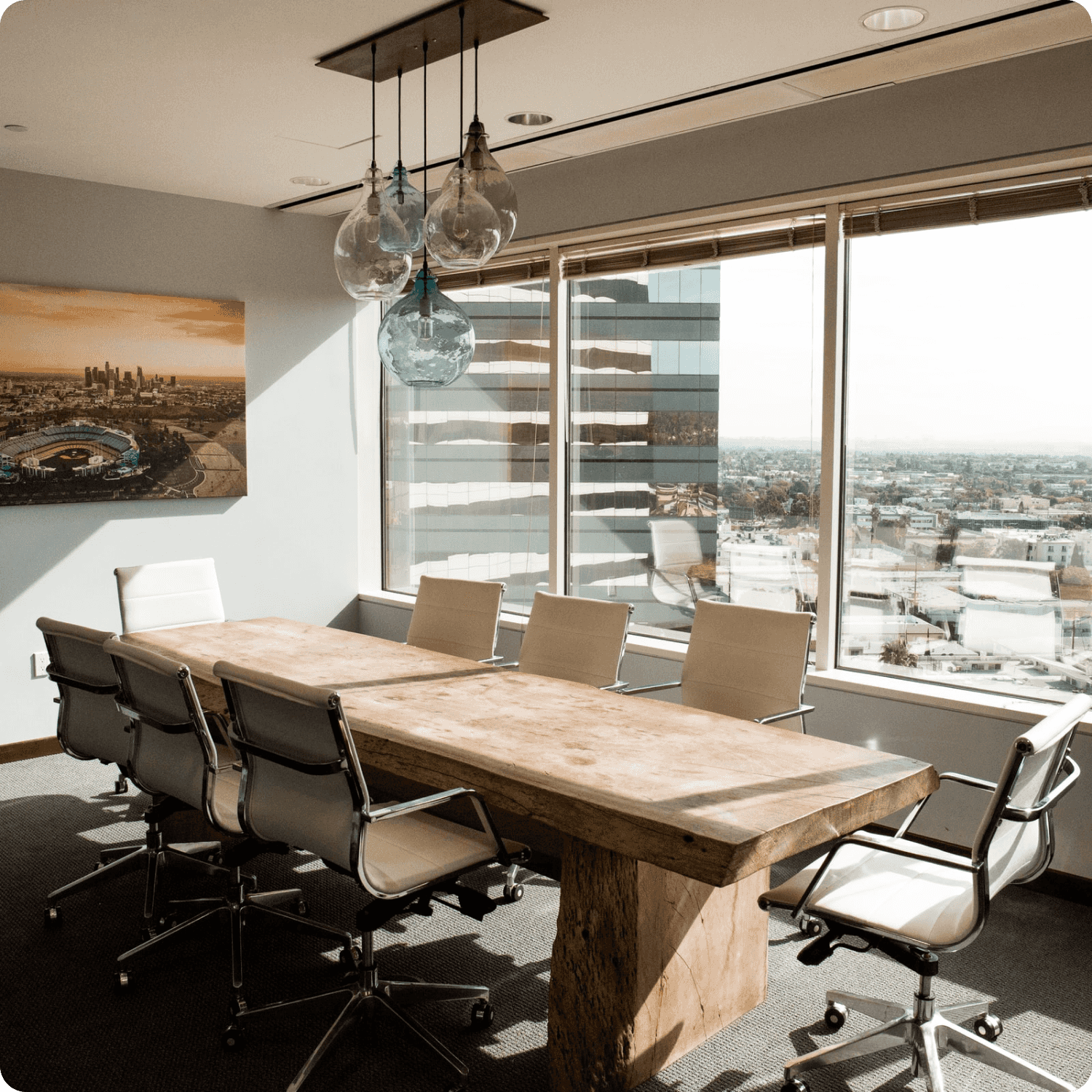 Read about crafting perfect minutes
We run a blog that does provides tips and guidelines for improving your meeting productivity. Learn how to optimize your business productivity before, during, and after meetings.
The Dos and Don'ts of Meeting Minute Templates
How to Write an Effective Team Meeting Agenda
Ready to run amazing
meetings?
Sign up today.